"If you've an eye for vintage-led detail, then you'll adore our new bridal sashes and wedding dress belts by Sash and Co. Think crystal embellishments, beaded motifs and twinkling sequins on satin, these bejewelled beauties add a touch of vintage pretty to any wedding dress.
Available in nine gorgeous vintage-inspired styles, from the simple lines of Chloe to the lavishly sparkly Lola, our bridal sashes and belts are a great option for adding detail to your gown or for upping the glam factor. And, a clever must-have if you'd love to change your look for the evening (but can't really justify a second dress!)."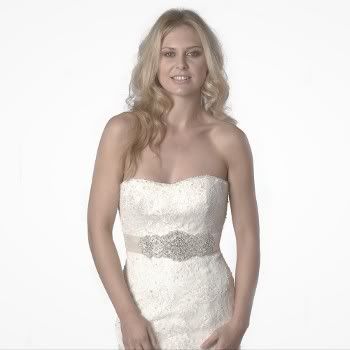 Wedding Fayres......

We will be exhibiting at the following bridal fayres, please keep checking back for other future dates:

The Wedding Show - Tatton Park - 28th & 29th January 2012




White Memoirs Wedding Fayre - Stockport Town Hall - 5th February

Fashion shoot........

Sash and Co. hosted our very own photo shoot yesterday to showcase the beautiful range of bespoke bridal sashes and vintage inspired hair accessories. Mark R Williamson was our fantastic photographer, Katie O'Dowd our talented make-up artist and the gorgeous Charley Rose our model.

Thank you very much to The Wedding Shop in Alderley Edge who supplied the stunning wedding dresses that feature in the pictures.

The shoot was very exciting and really successful, keep checking for all the new images to be uploaded.